Current Location: Home - Products Products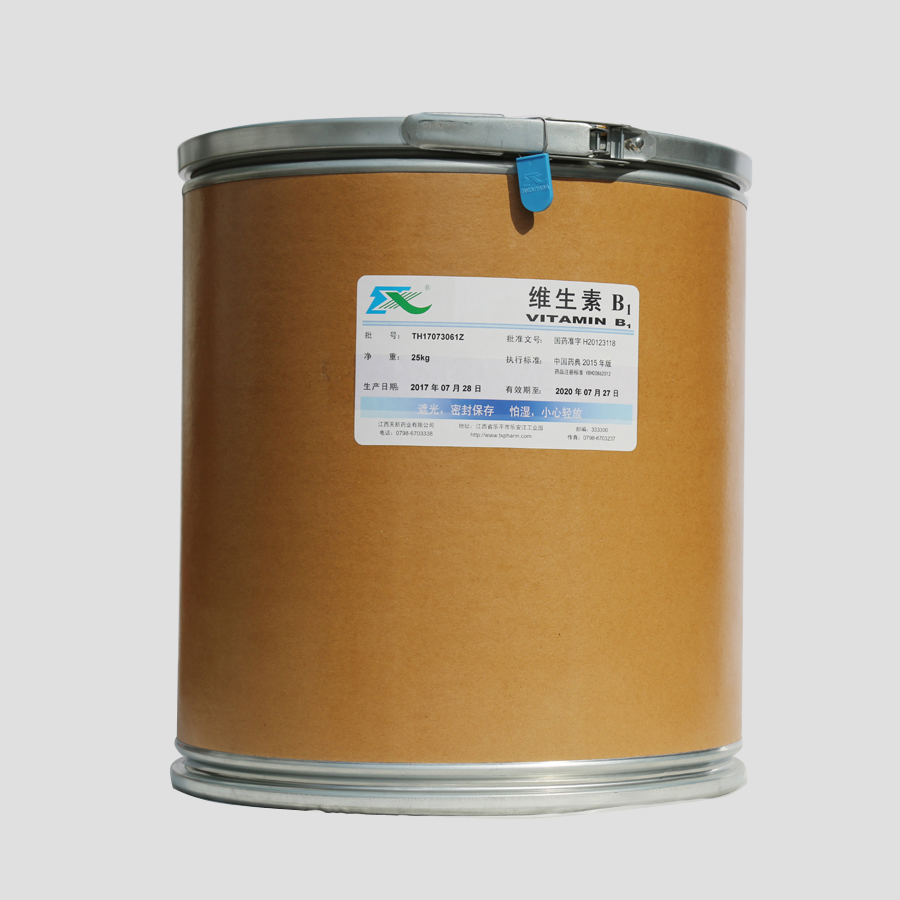 />

Vitamin B1 (Thiamine Hydrochloride)
Detailed Description
1. Product name: vitamin B1 (thiamine hydrochloride)
Chemical name: 3-[(4-amino-2-methyl-5-pyrimidyl) methyl]-5-(2-ethoxy)-4- methyl thiazolium hydrochloride
2. Molecular formula: C12H17ClN4OS·HCl Molecular weight: 337. 27
Structural formula



3. Physicochemical properties
This product is a white crystal or crystal powder, with a mild special odor and bitter in taste. The dry product swiftly absorbs the moisture in the air. It is easily soluble in water, slightly soluble in ethanol, and insoluble in diethyl ether or benzene.
4. Applicable scope: It can be used as a feed additive, food additive and bulk pharmaceutical chemical.
5. Pharmacopeia for reference: USP, BP, EP and ChP.
6. Package: 25 kg/carton or fiber can, or 500 kg/ton bag. It is sealed for storage, away from light.