System & Certification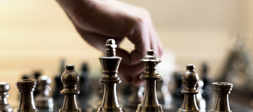 Current Location: Home - System & Certification - Management System Management System
As a modern pharmaceutical enterprise, Tianxin owns state-of-the-art production techniques and equipment and has established an impeccable integrated management system, which organically consists of three parts: a quality management system, an environmental management system, and an occupational health and safety management system.

Among the three parts, the quality management system is established and maintained on the basis of GMP, ISO22000, and FAMI-QS and centers on an all-dimensional and sound regulation, document and record system, providing a strong assurance for securing the quality and traceability of products and preventing errors and product pollution while achieving continuous improvement.

Tianxin's environmental management system was established and maintained by the requirements of ISO14001. Tianxin attaches importance to the input of technologies and funds, goes to great lengths to realize sustainable development and harmonious relations with the environment, and insists on performing proactive governance, using cutting-edge techniques, regarding control from the source as a prerequisite to comprehensively recycle wastes, ensure unswerving compliance with relevant laws and regulations, and realize a circular economy.

Firmly believing that employees are the most important strategic resources, Tianxin always holds staff's mental and physical health and safety in great account, maintains an occupational health and safety management system on the basis of ISO45001, and dedicates itself to keep on improving its work environment and providing employees with sufficient labor security.