About Tianxin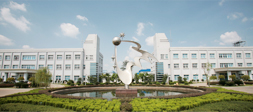 Current Location: Home - About Tianxin - Company OverviewCompany Overview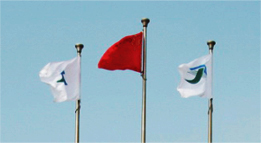 Jiangxi Tianxin Pharmaceutical Co., Ltd.
---- A hi-tech enterprise specializing in vitamin production ----

Jiangxi Tianxin Pharmaceutical Co., Ltd. is established in September 2004, a high-tech company specializing in vitamin production, providing products of Vitamin B6, Vitamin B1, Folic Acid, Biotin and Vitamin D3 which are widely used as API, food additives, feed additives and in other fields. After more than ten years' dedicated work, Tianxin has formed a production base centered on vitamin products in Jiangxi, as well as a development strategy based on a sales center and an R&D center in Shanghai.

Tianxin always upholds "new today, new again tomorrow" as a cultural value and is dedicated to refining older products and constant innovation. Hence, we have established a Vitamin Engineering Technology Research Center in Jiangxi and an R&D Center in Shanghai to research, develop and innovate products. Tianxin is an active participant in the creation of national standards for feed additive Vitamin B6 (pyridoxine hydrochloride) and food additive Thiamine Mononitrate.

Firmly adhering to a "make products with care, care for health sincerely" approach, Tianxin has established a comprehensive systems including quality management system, environmental management and occupational health and safety management. At present, the company has received Chinese GMP, EU GMP, the USA cGMP, Japan PMDA and other pharmaceutical industry certifications; as well as ISO22000, Halal, Kosher, BRC RSPO and other food industry certifications; and FAMI-QS and other feed industry certifications.

Tianxin puts people first; we continually improve our labor protection and training mechanisms. With our green manufacturing concept, we have introduced automated operating systems and production equipment to ensure our sustainable development. Besides, the company adheres firmly to clean production, pollution prevention, continuous improvement and harmony between enterprise and the environment in its development, so we continuously improve our environmental protection system, practice comprehensive utilization of resources, recover and utilize waste and have established an integrated waste water treatment system, solid waste treatment center and waste gas treatment system, realizing the objective of a "three wastes" governance.

By far, Tianxin has been honored with many titles: National High-tech Enterprise, China Quality Credit Enterprise, Jiangxi Provincial Advanced Non-public Enterprise, Provincial Advanced Export Enterprise, Provincial Credible Enterprise, Provincial AAA Contract-honoring and Credit-reliable Enterprise, Provincial Green Garden Unit, Provincial Advanced Quality Management Enterprise, Jingdezhen Excellent Private Enterprise, Jingdezhen Advanced Unit for Environment Protection, Jingdezhen Advanced Enterprise for Safe Production, Jingdezhen Excellent and Strong Enterprise and Jingdezhen Top 10 Industrial Enterprises.

In June, 2017, Tianxin campus 2# including a new waste water treatment station is put into use;
In February, 2019, Tianxin campus 3# such as folic acid intermediate production is put on production;
In October, 2019, Vitamin D3 and Biotin are to be produced.