Current Location: Home - Products Products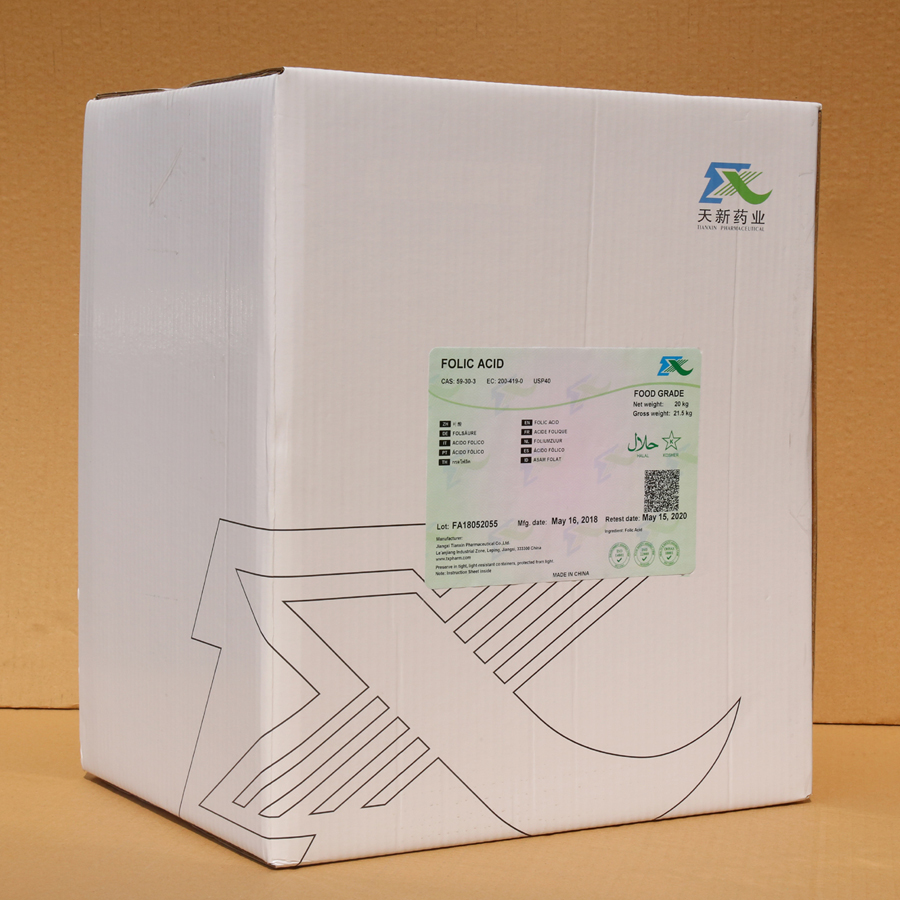 />

Folic Acid
Detailed Description
1. Product name: folic acid
Chemical name: N-[4-[ (2-amino-4-oxo-1,4-dihydro-6-pteridine) methylamino] benzoyl]-L- glutamic acid
2. Molecular formula: C19H19N7O6 Molecular weight: 441.40
Structural formula



3. Physicochemical properties
This product is a yellow or orange crystal powder, odorless and tasteless. It is insoluble in water, ethanol, acetone, trichloromethane or diethyl ether, and soluble in a hydroxide base or carbonate.
4. Applicable scope: It can be used as a feed additive, food additive and bulk pharmaceutical chemical.
5. Pharmacopeia for reference: USP, BP, EP and ChP.
6. Package: 20 kg or 25 kg/carton or fiber can, or 500 kg/ton bag. It is sealed for storage, away from light.