Current Location: Home - Products Products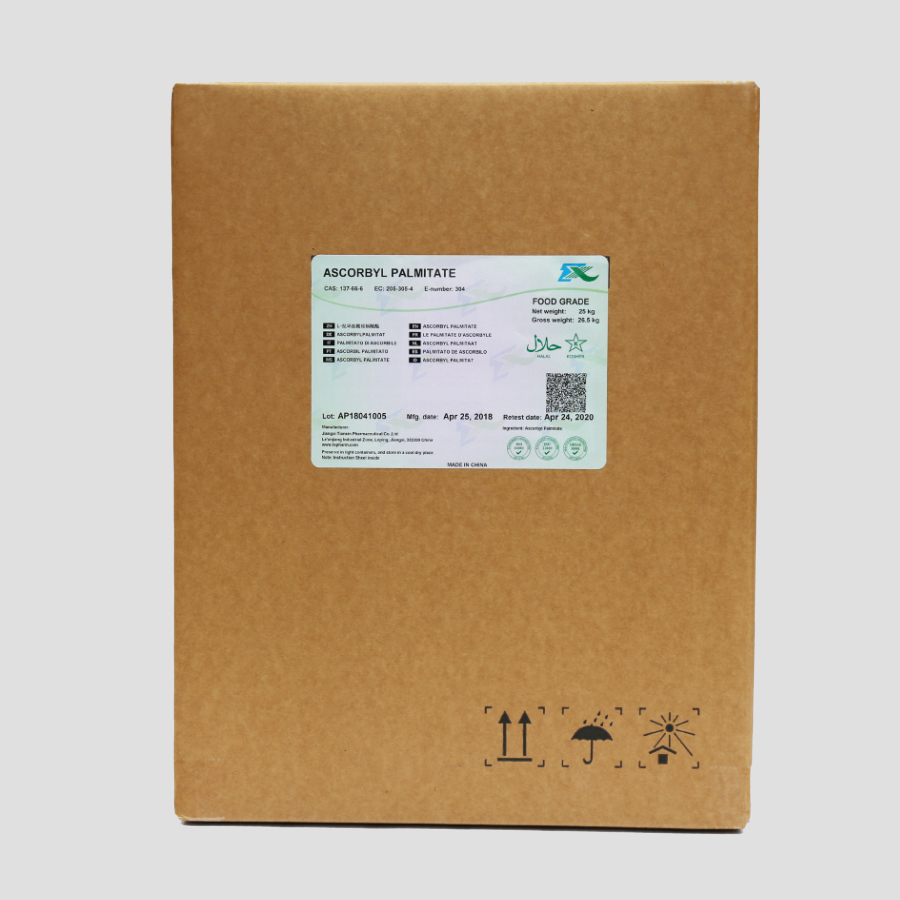 />
/>

Ascorbyl Palmitate
Detailed Description
1. Product name: ascorbyl palmitate.
Chemical name: ascorbic acid hexadecanoate
(S)-(+)-2-[(R)-3,4dyhydroxyl -5-oxo-2,5-dihydro -2-furan]-2- hydroxyethyl cetane
General name: vitamin C palmitate
2. Molecular formula: C22H38O7 Molecular weight: 414.56
Structural formula


3. Physicochemical properties
This product is a white or yellowish powder, with mild orange odor, insoluble in water and vegetable oil, and easily soluble in ethanol (1 g/45 mL), MP107~117℃. It has optical activity[α]250+21~24°, and it can stably exist in dry air.
4. Applicable scope: food additive.
5. Pharmacopeia for reference: BP, EP, NF, FCC.
6. Package: 25 kg/ fiber can, or 20 kg/ bag. It is sealed for storage, away from damp and heat.